Pranks To Play In Class
I stole the teachers eraser just before lunch-time. When the bell rang, I put superglue on it and placed it back in the middle of her desk. I super-glued the lids onto her pens and glued her desk-drawer shut. Maybe that's why I got suspended. It seems like the punishment is a little harsh, though.

Unless maybe the principal found out about me switching the word-search puzzles with my own dirty versions that I made at home. The first version, didn't even have ANY words to find, in it.
I poured detergent on the floor, outside of the staff-lounge but I don't think anyone saw me. Well, Tristan did, but he's still safe and sound in his locker. I sure hope he doesn't mind sharing it with the sardines that I put in there last Tuesday.
In computer-class today, I used the computer to make a sign out of huge, bold letters, 'COPIER NEEDS INK'. I ran off a thousand copies of that when I was last sent to the principals office.
Hardly a cause for suspension, though.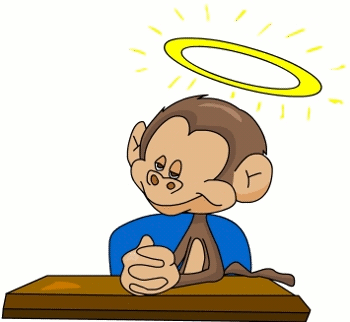 It Wasn't Me.
I cut the pages out of a dictionary to look like a gun gets hidden in there and wrote one kids name on the dictionary and started a rumor that he was going to get nasty with someone in the playground, today. I think he gets out of juvie in about four months. I just hope that he is rehabilitated, by then.
At least it kept everybody busy, they even stopped looking for the mice that I set free as a science class prank. I reckon that I know where to find them, though. I hid a packet of biscuits from the teachers lounge above one of the ceiling tiles. I'd look there but I can hardly help with the search while I'm suspended.
I just wish that the teacher would tell me WHY!

Before I left, I thought that I'd visit the toilet. Check out what I got up to, in there!
So, what d'ya think?

Share this page right now!  Go ahead, do it!