Around The House Pranks

Here's some good pranks to play on your mum and her visitors.
The Scenario:
My Aunty Mabel comes over and knocks her predictable knock on the door. I know that she'll want a coffee with my mum, so I have a number of things to work with. The kitchen tap, the kettle, the tea-spoon, the cups, the coffee, sugar, milk, biscuits.

So I stick a piece of sticky tape sideways, across the bottom of the tap, leaving a hole facing the user. My mum says, "So do you want a cuppa?" and my Aunty Mabel says, "Yes pleeeease" the way that she does. Who'd have guessed she'd say that? My mum fills the kettle from the tap and gets soaked.
What comes next? Well, my mum is now standing in the kitchen with a soaked shirt. What is her natural reaction? She'll dry herself with the first thing she sees, a T-towel. Now, I have anticipated this, so I have already wet the T-towel so that it doesn't work, either.
Now what? My mum will go to the linen cupboard to get a towel, dropping the wet T-towel in the laundry on her way. What could make the linen cupboard not work properly? Stick a 20-cent piece in between the door and the door-jamb, jamming it shut.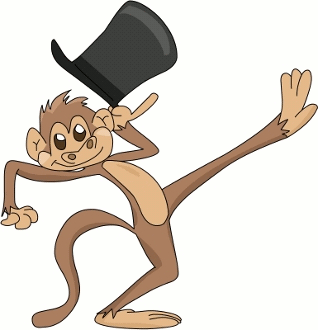 Once the door is opened, I can have the pile of linen fall out everywhere because I stacked it high and leaned it over against the inside of the door, or I can try out some of these other ideas for messing with people's doors.
My mum will swear, my Aunty will look around and say "What happened?" and of course, I'll get the blame for it all, as usual.
My Aunty Mabel will come up with a brilliant plan; "You go and dry yourself and change your shirt, and I'll make the coffees", she'll say.
So my mum will go to her room and dry herself and put on a dry shirt. She won't dress to impress my aunty, so that should be the top shirt in her shirt drawer that she puts on.
I have a couple of options, here. Sabotage the towel? Sabotage the shirt? Sabotage the T-shirt drawer? I'll let her get away with not having any sort of colouring powder or anything like that on the towel. Itching powder won't work because what if I need to use that towel later? I'm not that mean. I'll just put it in her shirt.

Meanwhile, at the other end of the house pranks are still happening in the kitchen and my Aunty is wrestling with the coffee jar. The lid seems to be glued on good, so she's not having any luck with it. "I can't get the lid off-of the coffee. It's st-Uck!", she'll call out. She opens a new jar and finds a tea-spoon that isn't wrapped in sticky tape. She spoons the sugar (salt, actually) into the two coffee-cups.
See these kitchen pranks for other ways to prank with cups or check out the hilarious ways to play jokes on people, using some of the food pranks, here.
The water in the kettle starts to bubble everywhere. Woops, too much dishwashing detergent. When they finally have the kettle washed out and boiled again, I think that it is safe to say that pranking the milk-bottle, would be logical. A good prank is to blow up a balloon inside of the milk bottle and tie a knot in it when it is tight and won't let milk flow out of the hole.

The biscuits will need to be pulled apart, scooping the cream from the middle, leaving only the smallest 'ring' of cream around the inside, to appear that they are fine.

If there is a woman's magazine on the table, will it get read while drinking coffee? If so, cut out pictures on the back of big, interesting-looking articles or recipes. I am sort of good at anticipating my visitors actions and those of the people that I live with.

...and so I don't even really need to be told that I'm grounded but here's some more pranks that I'll be doing while I'm kicking around the house with nothing better to do.

Click on these links for more 'around the house pranks' if you like:
House Prank Stories That Other Visitors Wrote
........................................................................................................
More Pranks For Around The House Not rated yet
My mums friends daughter is very spoiled and a horrible little girl. She gets everything of mine without laughing, i mean even my memory foam bed. I had …
So, what d'ya think?

Share this page right now!  Go ahead, do it!


House Prank Stories That Other Visitors Wrote
........................................................................................................
More Pranks For Around The House Not rated yet
My mums friends daughter is very spoiled and a horrible little girl. She gets everything of mine without laughing, i mean even my memory foam bed. I had …