A scary visit
by Daisy Bauldelaire
Ok, this is the best scary prank ever! Make fake blood by using corn syrup and red and green food coloring. Have a sleepover and have someone knock on the door and get a friend to anser it. Then, tell them to leave fake blood on the floor and some on themselves.they should scream and leave a knife on the floor and come back.tell them to say there was a murderer at the door. Your friends will freak out!
DUMPSTER MONSTER!!
FIRST FIND OR MAKE A MONSTER COSTUME AND GO INSIDE THE DUMPSTER AND CALL YOUR FRIEND AND GO OUT OF THE DUMPSTER AND YELL ,
RRROOOOAAARRRR!!!!

finger worm
by Tiarna Peterson
(n.s.w taree)
get a little box around . . as big as the dots. Cut a hole sise of your pointing finger cut a washing gluve were your ponting finger goes cut the twe sides so you can stick on box . colour the glove green with a scary face scrunch up paper and put around finger worm then toilet paper on top of paper so it is able to jump at he/she put colour on it. put lid on and put finger in glove hold box let them open it the toilet paper will come ot and say rah and wiggle finger. ther you go have fun.
popping toilet seat
by anonamouscreater
(anounamous )
this isnt too scary but the people get a horrible suprise . so first you know those ketchup packets that you get from fast food restaurants. k so you get a couple of those and you put them facing forward under the toilet seat. and they pop when people sit down it is really funny and i mean really funny
hide and scare
by Emily
(U.S.A.)
I told my friend met me in my room. He went in my room while I went and hide. I start saying his name in a scary voice. Jump out of nowhere. He almost pee in his pants and cry.
toilet prank
by carol
(london)
sweetheart
One day my stepdad was going to get my mum a piece of toilet tissue and i put cellotape in the toilet door he didnt even look to see if any think was there just to busy about getting the toilet tissue and all you heard bang againest the cellotape lol.
Frozen Alive
by Tigris
(New York, USA)
It was during the summer time, and me and my best friend were both watching a video of Criss Angel being frozen inside of a ice box. She was telling me that it was impossible, and that it had to be fake. That put the idea into my mind.

We were both planning on waking up at 9:30 so we could drive out to Six Flags, so I knew exactly when to start my pranking. At around 8:45, I began to empty out the contents and trays of the freezer and hid them in a large cooler outside in my backyard. I began to use an icy blue face makeup I had from Halloween the previous year, and began to paint it the visible parts of my body. I added a bit of fake blood to my neck as if it had been slit, just for good measure (almost all of my pranks involved some use of fake blood.)I took some ice-like sugar crystals and attached them to my face, as if it was colder than ice. I set the freezer to the lowest setting, and climbed into the freezer, stared my eyes wide open, crossed my arms around my chest, and just waited.

9:30 came around relatively quickly, and I could here my best friend coming into the kitchen to grab a frozen water bottle and pack them into a mini lunch box for the trip to Six Flags. I could hear her in the bedroom asking to herself where I had gone. The moment she opened the freezing, I held my breath to make it look like I was actually dead. She screamed, and slammed the freezer door shut. I could hear her breathing and crying. After several minutes of hesitation, I could hear her opening the door. I took a packet of fake blood from my pocket and spread it on my fingers. The moment she opening the door, I screamed murderously and grabbed her. She screamed for a second, and then proceeded to shove me into the freezer and shut me in for about 15 minutes. When she finally let me go, the first thing she said to me was 'Dude, you scared the hell out of me. But I have to admit, it was brilliant.'
The scariest, most realistic prank ever!
by Isabella
(Colorado)
mix ketchup and cornstarch. you can use just ketchup, but the mix is more realistic. I would also recommend fake blood from your local halloween/pranks store.Put it in a plastic sandwich bag. cut a corner of the bag, but don't let it leak out yet! Get a bro to get a chainsaw with plastic rubber on the edges, so nobody gets hurt. spread a little fake blood on his face, so it looks like splatters. make them super tiny and different sizes(while, of course, still keeping the splatters tiny.) spread them around his face, while still bunching it up a little in some places. This makes it realistic. get him a hockey mask, and do the same thing with the blood on it as the face. get him to put it on. get old clothes you don't mind ruining, and make larger splatters on them. make sure they are torn up. get some fake pieces of flesh and put it in his teeth, and use ketchup or cherry kool aid and spread it around his teeth. now YOU dress in clothes you don't mind ruining, but don't make them that torn up. tell your friend to wait in the kitchen for a bit.invite some gullible friends over to watch a movie at night. sit on the couch, and after a while, say you are going to make some popcorn. Go in the kitchen. Open your laptop, and put off a fake gunshot, but hesitate it for a few seconds pr minutes. lay on the floor, and put the baggie of blood under your shirt. don't press down on it yet. after the gunshot goes off, scream. Your friend should walk behind you. when your friends run in, play dead and slowly press the baggie with your hand, so they don't notice. it will look like the blood is spreading out. when they notice your friend, make him lift up the mask, and slowly start smiling like a maniac, showing his teeth. after a few seconds of them gaping in fear, have him slowly whirr the chainsaw a few times, and slowly walk torwards them. Prepare for cleaning urine off of your floor.
ahhhhhhhh!
by Ellie A
(Chippenham)
This only works if you have 5 or more friends round. Get everyone on a computer watching a film. Select a victim and put them on there own(kinda) slighty out of the circle on a chair in which has a gap on the back of it. Make sure the film is scary and tense. Put fake blood on you face and red white and black makeup on you eyes. Grab there sides wich will shock her and she wiill scream. It will scare everyone else and when she turns round she will see teh scary face wich is yours coverd in make up! Its brilliant fun!
Humans can lick to
by maddy and chloe
(britan)
Hide under you friends bed while there sleeping and if they dangle there hand down beneath the bed lick it. And in the morning were a halloween mask and wake them up.
That's Really Cheezy
by Phoebe
(Warrensburg MO)
...so you CHEEEEEEEEEEEEEEEEEEEEEESE!!! buy some blue cheese, hey! anROAR!d some toothpicks
and make a hey! You stay out of that cheese, you, you, CHEEZ DOODLE STAINED THING! cheese monster. Hide it in hey! the ROOOOOOOAAAAAAAAAR!!! fridge. When your friend opens back, back...
the fridge, IT'S ON A RAMPAGE! she'll see the cheese monster and...EEEEEEEEEEK!!!
Got Ya Good!!!
by Prankster
(Laugh It Up)
I got my friend really good with this, I honestly thought he was gonna call the cops, good thing he didnt.

What you need

1. Mask, Preferable a ski mask
2. Fake weapon, I used a kife, because if you used a gun, then it would make a noise, but do what you want
3. You gotta be able to have a mean voice, and good acting
4. You will need to be at a sleepover

What you do

1. When you go to sleep, find a spot to hide from your friend
2. Go to your spot
3. Make enough noise to wake your friend up
4. When your friends walks out of thier room to see whats going on, sneak up behind them and grab them, they will probaly scream
5. Tell them this: "If you try to run you will die, if you scream you will die, wait....your already gona die!, I got your parents, and your little friend to"
6. Walk them out to the door leading outside, push them out of it
8. Hurry and lock the door behind them
9. Look at them out the window and take off your mask
10. You will probaly get punched, but its worth it completely
(11. If you want to Leave them outside all night!)
stories alive
Tell some people at a sleepover about some person mistaking a toe for a potato & eating it with a zombie visiting that night & disappearing with the person & leaving a track with a toe missing from the left foot.

Then tell someone in on the prank to get outside with a costume's big feet(gorilla recommended) and cut off left one's big toe. Then spray water on front yard til' muddy & make foot prints...
In the morning, let others see the mysterious footprints and when you feel like it, reveal.
scary at midnight
by michael
(indiana)
we have bunk beds in our room and i sleep on the bottom bunk and my older brother andrew sleeps on top so i did some thing i still laugh at this every day so a couple of months ago i had got a new michael myers mask so i decided i was gonna have a little fun with it so i stayed up till midnight and i got some shaving cream put some on his hand and tickled his nose with a feather he smacked himself with the hand with the shaving cream he looked up and saw me with the mask on and he totally flipped out
A scary visit
by Daisy Bauldelaire
Ok, this is the best scary prank ever! Make fake blood by using corn syrup and red and green food coloring. Have a sleepover and have someone knock on the door and get a friend to anser it. Then, tell them to leave fake blood on the floor and some on themselves.they should scream and leave a knife on the floor and come back.tell them to say there was a murderer at the door. Your friends will freak out!
poop in a sock
by liz
(baltimore)
my brother screamed and cried because i hit him with a sock full of HIS poop!!
HILARIOUS!!
I PRANK MY BIG BROTHER WEN HE WAS SLEEP
by RHANI LANIER and asia
(DETROIT,MI, USA)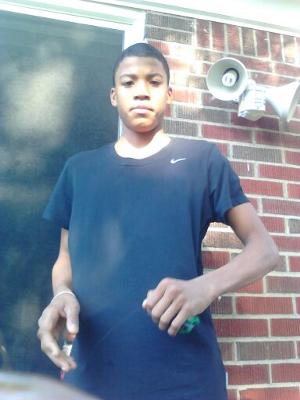 one day my brother whas being mean to me so when he whent to sleep i put hot sauce in his nose and i seld aprilfools day.
Oh My God!
by TheGirl
(USA OKLAHMOA)
This got me grounded, BUT IT IS FUNNY! (To me anyway)

Okay,

You will need,

Fake blood,

A big bowl,

Some oatmeal,

A spoon, (more if lots of people are doing the prank)

Some weird shaped cookies,

Some jelly,

And A VICTIM!

Okay, In the bowl, fill it up with the oatmeal. (Stir it and glop it all over the bowl.) Pour some of the Fake blood inside it. You will use the rest later. Get the cookies and spread jelly on it. Okay, when you find your victim, maybe your parents, don't do anything yet. Pour the rest of the fake blood all over your face, arms, back, and other places. Get the bowl, and pour some of it on your hands. With the cookies, it will be sort of lumpy. Jelly adds the Scare! Okay, when the victim isn't facing you, creep up slowly behind them, and when at the right moment, SWOOP your hands at them and YANK! They could be freaking out! And, if you do it right, they will hate you. Really. When I did this to my "friend" Lily, she peed her pants, screamed, threw the remote, and had nightmares!

(Do it at your own risk!_
the bigfoot prank
first you get a heavy black jacket and zip it up then get a pair of black pants on then put a wallkie tallkie in a room your friends r in then make scary noise in the wallkie tallkie from another room then get really quite then jump in the room and scare them
spider and toilet roll prank
by jake
(cheshunt)
first get a little toy spider and tape it onto a toilet roll when it is 7 squares down.then role it up till it is 2 squares down then wait for someone to use the toilet roll
Sliding Door Prank
by Carrie
(texas)
Tell your sibling that no matter how fast they run at sliding doors they will always open in time.... hehe ouch.

P.S. do not do this if you do not wish to get in trouble for breaking your sisters nose....accidentally :)
Funniest grudge pranks ever
by Janelle N Warner
(Surprise, AZ)
Have the people think that their waiting for a interview and have the grudge POP out of the wall and they will be Freaking out.:)
when i scared my littlie brother
by sheyla
(8119 alantic cudahy ave)
one day my little brother who was around 7 or 8 went 2 the restroom and he took like 2mins and I decied to scared him and hecame out.when he came ouy I sreamed bhbrah and ahhh and my little brother sreamed loud and I was lol(laughing out loud)and my brother got really scared and he got mad at me.

email fun
i just sent a email to my friend and typed in random letters then a scary picture then more letters

The Bloody Hand
by Sapphire
(Nashville)
Well you go to some place and get a fake hand print and spray it with blood (water with red die/ rasberry cordial) and when you are watching movies with your friends you and a friend offer to get some snacks and drinks in that time you set up the crime scene, you set everything up and then scream some friends will come or all of them and be on the floor with a pool of blood around you have the handprint on the wall or on the fridge with fake blood written SWEET DREAMS DONT LET THE BEDBUGS BITE with an evil smiley next to it wait for the reaction!!!!
They would be so scared!!
My Dead Body in a Trash Bag
by Tiffany
(New York, USA)
Last Halloween, I came up with the craziest prank ever to get back at my brother. I got my dad to help me, and he ended up crying and shaking my 'dead' body.

Every Tuesday was trash day at my house, and me and my brother both took turns taking out the trash every other week. Time came for him to do his part, and I decided that it would be a great time to get back at him. About 30 minutes before he had to take out the garbage, I let my dad in on the prank, and he agreed. I pretended that I was going out to meet up with my friends, so I went out the back door, then climbed back into my bedroom window on the first floor. My brother was too busy watching TV, so he didn't see anything.

Firstly, I smeared a decent amount of fake blood over myself. I took the trash that he was supposed to be taking out and hid it in my room. I then took another large trash bag and poked 3 or 4 fairly sized holes in the back for the next part of my prank, and so I didn't suffocate. My dad helped me climb into the trash bag and tie it up, and put me next to the garbage can. I was perfectly fine, just a bit uncomfortable.

My brother came and picked up the bag I was inside and headed out for the front curb. The small holes in the bag also allowed me to see where he was going. As he got onto the grass, I used the poked holes to rip the bag open, as if it accidently ripped. I tumbled onto the grass, and just lied there as if someone had murdered me and tried to dispose of the evidence. He began to shake my 'dead' body and cry. It was perfect payback for the at least 15 scare pranks he had pulled on me in the past.

He ran inside to get my parents, leaving my dead body out on the grass. It gave me the opportunity to dispose of the garbage bag and hide behind a nearby tree. He came back outside with my parents, completely shocked to see that my body was gone. My parents had put up a good act, telling him to stop making up crazy lies and that I was out with my friends. I quietly sneaked up behind him, and simultaneously grabbed him and screamed loudly, causing him to become even more scared, and for him to begin to chase me around the house. It was worth it.
Bloody FootPrints
by Prankster
(Laugh Town)
This is a simple prank, that I have done to my friend. It scared them really bad.


What You Need

1. Mask, And Clothes/Costume, The Scarier The Better
2. One Friend, That You Will Prank
3. Fake Blood
4. Fake Kife, Gun, Machete, Ect.
5. Friend Will Have To Have A Closet, Or A Blind Spot In His/Her Home

What You Will do

1. Tell Your friend That You Are Getting Bored And You Going To Thier Room
2. Tell Your Friend That You Are Going To Sleep
3. Dont Really Go To Sleep, Wait For Them To Go To Sleep
4. Get Up And Be Quiet, Dont Wake Up Your Friend, Grab Your Fake Blood
5. Put The Blood In Puddles Outside Of Friends Door, In The Shape Of FootPrnts, "Bloody Footprints", Put The FootPrints Leading Away From The Closet, Or Blind Spot,(I Put Them Leading Towards Another Room)
6. Go To Closet or Blind Spot
7. Make Noise To Wake Friend Up, The Will Go Outside Of Thier Room, They Will See The FootPrints And Freak Out, But They Will Get Curious And Fallow Them
8. Sneak Up Behind Them And Yell
9. They Will Turn Around, And Yell To, Aim Or Get Ready To Hit, Stab Shoot, Cut, Ect., Them With Your Weapon
9. Tell Them To get Down On The Ground And Tell Them "If You Make Any Sudden Moves You Will Die, If You Scream HELP!,You Will Die,Your Parents Are Dead And I Got Your Friend To, And Your Next,I Have No Mercy", Move Close To Them
10. Tell Them To Go Outside of The House, Once The Walk Outside, Lock The Door And Run Inside, leaving Them Locked Outside, Look At them Out The Window, And Take Off Your Mask
11. Look At Thier Face
12. Let Them Inside, You Will Probaly Get Puched, But Its Worth It!
freddy is coming for you!!!!!!!!!!!!!!!!!!!!!!!!!!!!!!!!!!
by angie and angel
(our friends house)
we were at a sleep over at our friends house and we have a really annoying friend and we wanted to get back at her. it was friday the 13th. we sang the freddy cruger song and cried her to sleep.then we went outside and dressed up somebody like freddy and jason. we knocked on the window outside of her bedroom an 3 people out side screamed.and one person said freddy is coming for you!!!!!!!!!!!!!!! our friend sarted screemig and then 2 other friends came in the room with fake blood and then they said FREDDY COMEING FOR YOU! and then the girl wet her pants.

Flooding Prank
by Carrie
(texas)
My sister had friends over and I was bored so I poured a cup of water under her door and screamed, "It's flooding, help me!!! It didn't really work but I laughed 'till I cried. :)
the stalker
by mindy
(new jersey union city)
go outside put on some black clotes like black jeans black shirt and black shoes and so on tell a friend what you are doing and tell them to throw a rock or something at the door you stand like maybe 2 feet away from the house and while its looking at you just wave at the person
the wigster
by jada
(springfeild,missouri,usa)
You put on a black wig and you holler for them and as they walk down the hallway, you start crawling out of a room and whisper "help me." So one day I decided to do this prank and it scared her so bad that she peed here= pants it was hilarious!
Clown under the bed
by anonomous
It took me a week to make and paint a paper mache clown then I hid it under my friends bed they totally freaked.
Chainsaw scare 101
by Nicolas sacker and John Anthony cassinelli
(Follansbee wv )
Get a few of ur friends to walk on a trail in the woods and make sure they don't know the trail and it must be at night. Purchase glow in the dark paint and paint arrows pointing to a fake trail that will only take them slightly off the path.

Have someone hide in the woods with a chainsaw but make sure the blade us off of it first! Then have the person with the chainsaw make some scary noises using sticks to make ur friends walking the trails realize they are lost.

Then have ur friend with the chainsaw start it up and chase them and make sure u chase them back to the path and then follow the rest of the path using glow in the dark paint. Chase them out of the woods. There will be a good and hilarious reaction!
Your DEAD!
by Grace
(Canada)
In the morning, get a bottle of ketchup. Pour a tiny bit in your mouth, and when someone wakes up, you start coughing with the ketchup in your mouth and it will look like you're coughing blood!
bubble GUN bubble gum here i come.
by Jessie
(Scare inc.)
HA HA THIS WAS SO FUNNY

OK so a few days ago i came up with his prank. You get some chewed up bubble gum and u stick it at the bottom of the toilet roll. Then you stick a spider at the top. Roll the roll down to 7 squares. Before your friend uses the bath room do this. Then dress in a scary costume and point a fake gun at him/her. Put fake blood on yourself and yell RALEIGH when they come out! HAHAHAHAHa lolol!
Possessed
by Cinder
(United States)
If you do any paranormal challenges/games such as light-as-a-feather-stiff-as-a-board or sand man, a while after you do it start acting really weird and possessed. It's guaranteed to scare the crap out of your friends!
Doorstep Ghost
by Angeli
(Phillipines)
So get a piece of paper and write "KEEP OUT" or creepy stuff. Remember to write it with a Black broad marker and make sure it is written like your hands are shaking.

Next, get a red marker then fill one of your fingers with ink then put 1 drop of alcohol then stamp it on the paper, making a hand. Once you're done, tape it on the door on the outside obviously...

Then get a plastic chair, put a pillow (better when the pillow is long) Well, two pillows are better than one.... then put a white sheet with red blood marks. Get a pair of scissors then paint it with fake blood. Get 3 candles (do not light them). Put it around your " ghost ".

Btw with the red scissors, put it on the floor. Make sure to put fake blood on the door. After u set up the prank, get a empty toilet roll and cut a pard on the tissue roll so you can put your phone on it.

Play a 1 hour creepy ghost sound and put it in the middle of the two pillows. Close the doors, get someone to check the room saying that you heard a sound. Once they are at the doorstep, they would be opening the door.

Quickly, run to another room (if your a scaredy cat too, get someone to be with you) then lock the doors. Make sure (if there are many people, get them quickly to that room, or even set them up in the room before u play the prank. Then, when he or she notice that its a prank, he'll/she'll be freaking angry. Note : Don't set this prank up on an aggressive person..
Scary Park Prank
by anonomous
If you're at the park, have a dummy on an empty bench, put fake blood on the dummy, then use a fake knife and put it on the dummy. Everyone will freak out!
Star Wars prank
by Noah Musselman
(Rocky on, Illinois )
3 of my friends were walking around the corner of my house. When they weren't watching I put on a choobaca mask ( hairy creature from Star Wars ) I jumped out of nowhere and scared the crap out of them. I was laughing so hard. 😄
Scream Queen
by Hey It's Me!
(Texas)
Hide some daddy longlegs in your friends underwear draw that night and wait for them to open it the next morning to find spiders in their underwear.
Dead Girls
by Casey Laper
(Heber, UT, USA)
Have a sleepover with a bunch of your friends. When the first two girls fall asleep, the rest of you go into the bathroom and put on makeup that makes you look like a creepy little dead girl. Then, go sit at the side of the bed and have one of you go under the bed and make a bunch of noise until they wake up to see little deads girls at their bed.
tarantula prank
by reyna(i will not reveal my real name)
(u.s.a ca)
In California, I found a hole with a few dead tarantulas. I picked two up with a stick and decided to prank my friend at her house by putting the tarantula next to her head. It was dead so it wouldn't harm her but it would scare the heck out of her but not physically harm her. So then i put a camera in her room to tape the results. At 1:00 am I heard a shriek then I heard her yell cuss words, then crying after. Later at breakfast, she said to every one whoever put that in her room should know you made me WET my pants and scared the hell out of me. Now she hates me and pranked me really badly.
WARNING!: TRY AT YOUR OWN RISK!!!!! YOU MIGHT LOOSE A FRIEND
Friday the 13
by Max
(Vancouver BC Canada)
On Friday the 13th, dress up in a mask and a costume and go by your friends bed and whisper in their ear something creepy and put your face in their face and than watch them scream!
Bloody mary
by Khalsa
(Gisborne )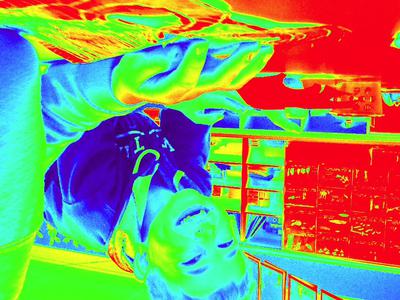 ,
You're at your best friends birthday party and she as a 8year old brother. At night tell him about Bloody Mary but add that she had a daughter and there are 2 more people that wanna do the prank. One of them can be the camera and the other can do sounds averts. Turn the tap on slightly so it drips on a tin can just to wake him up then 5 secs after you dressed up as Bloody Mary start walking through the door once you reach the middle of the hall. Get your friend to start walking in from another angle dressed in a white dress and long black wig and both have make up and fake blood on. Walk up from the hallway to their room. Once in middle, others start walking. You will hold a knife covered in fake blood that's sure to give them a mighty scare!
ghost man
by jordan
(mackay)
One day I dressed up as a ghost and freaked my 7 year old sister and was grounded for 3 years

BLOOD AND FINGERS
by Rishika Patidar
(India)
Ok... so this prank is really very scary. I'm doing this for new year's eve. My brother is coming home. SO, first of all it's one of those door pranks but a little scary. You just have to make fake blood and some fake fingers. I made them using a potato. So, add some fake blood and five fingers ( half cut ) in a small plastic box or a small bucket. So when the person opens the door he'll freak out after he finds himself in blood and some half cut fingers!!! HAVE FUN!!
You'll Float Too ! Red Balloon !
by Gurpreet Singh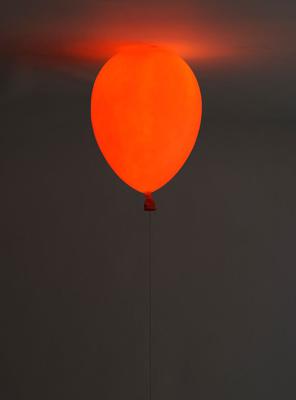 Get a small glow in the dark ball or fidget spinner. Put it in a red balloon fill it with air. Make sure to have a device while pranking! Turn off the lights, stay with your friends. Put the balloon in the air and let it glow. Remember to put the scary tune while turning off the lights! Idea from movie "IT" (2017).
Zombie Outside
by anonomous
So when I was a kid, I was obsessed with scary things like creepypastas and The Walking Dead playthroughs. Keep in mind I had fears of them, but I loved reading things like these.v

I was about 12, and I heard some groans outside my bedroom door. I shared a bedroom with my sister at this time. So, being the curious little kid I was, I walked over and opened the door, and right then and there, a supposed 'zombie' jumped out and tackled me.

I screamed, given the situation, and my mom came. I was left breathless, from both being tackled and the entire thing, but the 'zombie' and my mom were laughing. Turns out, the 'zombie' was really my sister using eyeshadow and fake blood to look like a zombie, and she cut up some of her old clothes and put them on.

I was on the floor, and along with my family, I was laughing. If it were my brother of course, though, he would've had a total panic attack. Lol!
Life Burglar
by Rubes
(Boston, UK)
So at a sleep over or something, go outside, say you heard loud banging noises, and that you are scared so you want your friends to go with you. Go into the shed by yourself make disturbing noises like as if you were being stabbed to death. But actually before the sleep over you would have hidden black clothes in there and you are getting changed into them. Also hide a naked dummy in there and dress it in the clothes you were wearing before and then put a wig on it similar to your hair. And then sneak out dressed in your new clothes making a disturbing laugh then from your black bag (part of the burglar outfit) take out a knife with fake blood on and say who's next? Invite more than one of your friends for the extra bit - get a friend to runaway pretending to be scared hide a balloon where they run and they will pop it pretending they shot you. For the fake blood you could use ketchup but the smell might give it away so i recommend the fake blood from claire's.
in the dark
by Isla
(Australia)
When you have guests over, turn out the light when they go to the toilet and sticky tape it off so it doesn't move and when they come back ask them to turn the light on. Then say that next door has a maniac and loves to injure people when the lights are off.
So, what d'ya think?

Share this page right now!  Go ahead, do it!